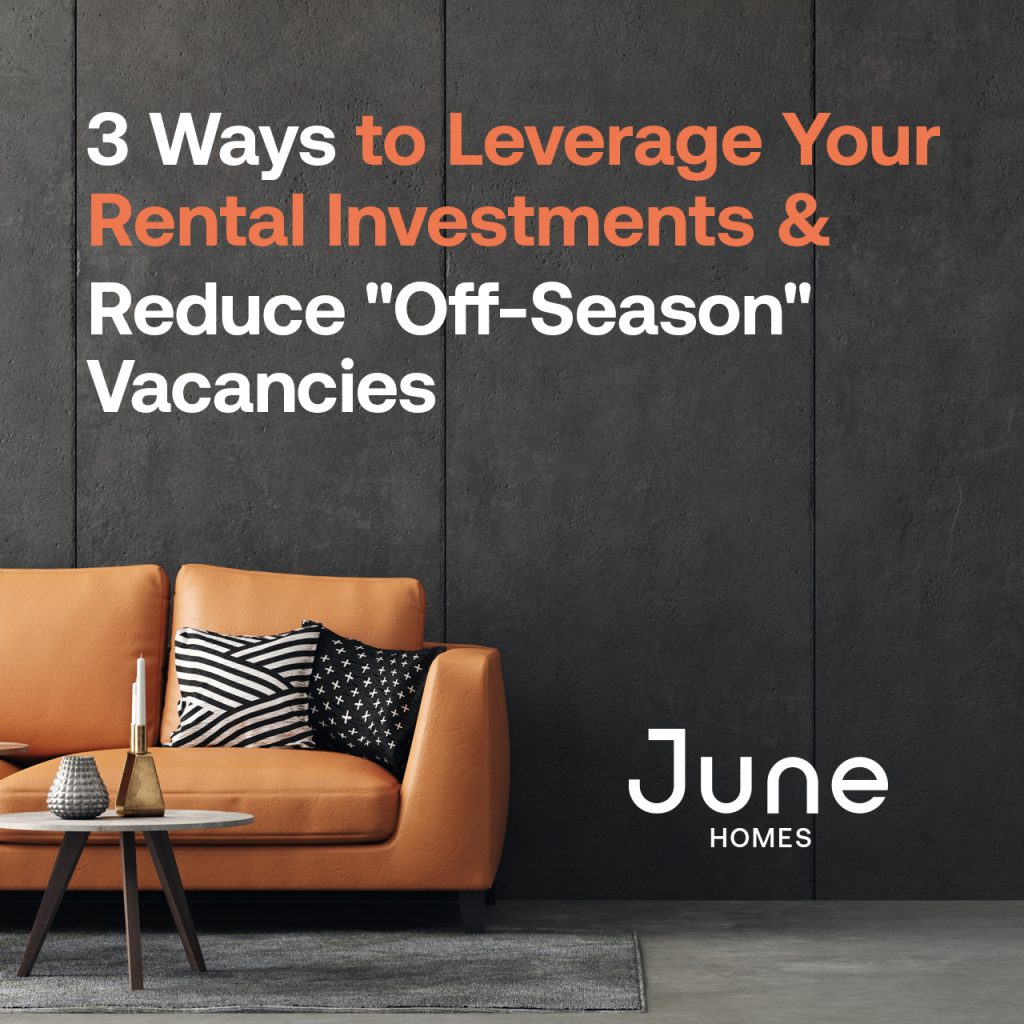 As building owners understand, some months are slower than others. This seasonality has a significant influence on the rental market. As industry reports indicate, apartment searches peak in July before tapering off in the final three months of the year. So, a space that sits empty at the end of the year priced at $2000 a month, for example, loses approximately $66 a day. This does not include advertising costs, maintenance, and utilities. That brings a loss of up to about $76 per day. So, it is imperative that building owners find the right strategies to keep their investments thriving in any climate and stand out against the competition.
By partnering with June Homes, building owners can maintain a high yield even during times that can be reportedly challenging.
Here's How June Homes help you leverage your rental investment in any season.
Increase Occupancy 10X Faster
Every building owner wants the best possible renter in their property. But the careful screening process needed to determine which applicants are just looking and who is truly serious about renting can put a strain on time and capital. Finding a well-qualified tenant who will care for your property and pay rent on time is an arduous process in any season. With the understanding that the most valuable resource to any rental business is your customer base, June Homes provides investors the ability to tap into a database of over thousands of pre-qualified tenants to help quickly fill open units, saving time and money.
According to June Home's CEO and founder, Daniel Mishin, "Because we have built a product that tenants love, a product that allows them to rent flexibly and in a customizable manner with a smooth and simple UI right from their phone, we can produce an increased NOI for building owners and fill buildings 10X faster. Our default rate is 25X lower than the traditional market."
By partnering with June Homes and gaining a 7-days-a-week professional leasing office paired with cutting-edge technology, building owners can drastically reduce enduring an off-season impact.
Attract Tenants with Flexible Terms and Add-Ons
With the current number of listings for short-term or month-to-month leases having jumped to 70% and the share of furnished rentals rising more than 40%, it's clear tenants want flexible lease terms and additional offerings.
June Homes helps investors develop a custom plan for each property to drive maximum building performance. Offering flexible lease terms for tenants, and add-ons for tenants such as furniture rentals and cleaning services, June Homes helps you fill your units faster by creating spaces tenants want to rent and stay.
Understanding how the shorter turnover time between the tenant who is moving out and the tenant who is moving in will increase your ROI and drive down your vacancy rate, from fresh paint to new fixtures and furniture, June Homes makes sure units are in the best shape possible for renters. Our process of inspecting, upgrading, and listing units in under 72 hours ensures our investors' property value increases immediately.
Boost Tenant Retention with Improved Maintenance
Good tenant retention leads to shorter turnover periods in all seasons and lower turnover costs. So, when building owners provide a valuable rental experience, they attract better tenants who will be with them longer. That's why keeping the tenants you have in place longer is the best way to reduce your vacancy rate and increase the amount you earn on your rental property.
And one of the best ways to increase tenant retention is by being responsive to maintenance requests. Not only will your tenants feel like you're hearing and caring about what they need, but you will also preserve the condition of your property. However, this is easier said than done for busy building owners who do not have the supportive resources in place. By taking too long to respond to maintenance issues, investors risk a good tenant not renewing their lease and accruing more expensive repairs than when first reported.

June Homes understands the importance of responding to maintenance issues right away. For no added fees, we offer 24/7 support, including day-to-day tenant communications, vendor dispatch, and emergencies. By partnering with June Homes, investors benefit from having a robust and reliable network of vetted local maintenance professionals. And since June Homes has already negotiated volume-based pricing, building owners will never overpay for repairs.

Contact us today to find out how June Homes will help your investments stand out against the competition in any season.