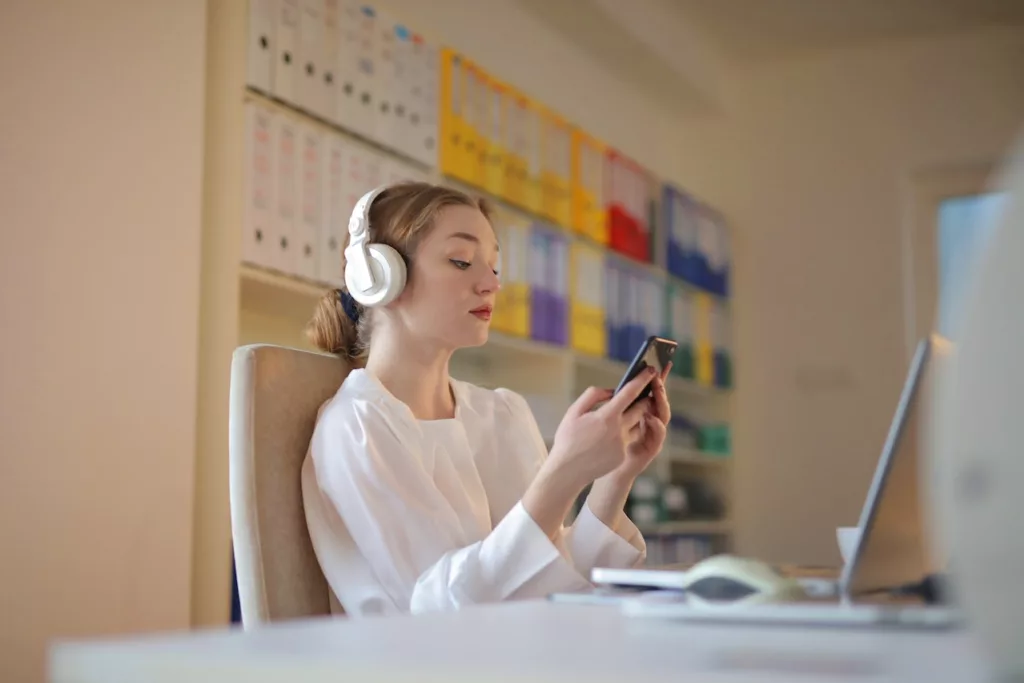 Estimated reading time: 4 minutes
Let's say you're a college student moving to a new city to attend university. You've discovered a fantastic apartment close to university, but you need to find a roommate with whom to share the rent. You don't know anyone in the area and don't know where to begin your quest. Roommate finder apps can assist you in discovering a nice roommate without needing to play the lottery.

Roomi Roommate Finder App
Roomi is a popular roommate-finding app that uses Facebook to verify users' identities. Users can create a profile, search for potential roommates, and message them directly within the app. The app then uses this information to match compatible roommates, based on factors such as shared interests, personalities, and habits.
The app offers various communication tools, including in-app messaging and video chat, to help users communicate with potential roommates.
Available platforms: Web
SpareRoom App
SpareRoom's compatibility matching algorithm is one of its most key highlights. Users can answer a series of questions about their lifestyle, preferences, and habits, and the app will match them with potential roommates based on this information. This platform ensures that users are partnered with someone who matches their beliefs and priorities, which can lead to a more peaceful living situation.
Available platforms: Iphone, Android, Web
Diggz
This roommate finder covers all you bases for all things shared housing: find roommates, rooms for rent, and even full rentals and colivings.
What sets Diggz apart is their option to find another roommate to partner up with and find a place of your own. Diggz serves up potential roommates who will be your best fit, based on your habits, lifestyle and circumstances. You can "like" (dating app style), message and chat with your roommate prospects all on their safe platform that is monitored by A.I. and human eyes.
Available platforms: Web
Nooklyn
Nooklyn is a website and roommate finder app that helps people in finding apartments, roommates, and neighborhoods in New York City. Nooklyn's user-friendly website and app make it simple for renters to find available homes and connect with new housemates.
The platform also includes helpful tools like local guides and a rent calculator to assist tenants in making educated selections about their home alternatives. Nooklyn may be a terrific resource to help you locate the right apartment and roommates in NYC, whether you're new to the area or simply seeking for a new place to call home.
Available platforms: Web, Iphone
Craigslist
While not specifically a roommate-finding app, Craigslist is a popular online marketplace where people can search for apartments, rooms for rent, and potential roommates in their area.
Available platforms: Web, Iphone, Android
Discord
Discord is most known as a chat network for gamers, but it can also be used to locate roommates. There are several Discord servers and forums dedicated to connecting people seeking for housemates. Users may establish a profile, publish ads for available rooms, and connect with possible roommates in a chat room environment on these servers.
Discord has the advantage of allowing for more direct and rapid communication with possible roommates than some of the other applications on the market. Also, Discord groups can be more localized, which might be beneficial when looking for roommates in a certain location.
Available platforms: Desktop, Iphone, Android
Reddit
Reddit may be a nice way to find housemates. There are multiple subreddits dedicated to assisting individuals in finding roommates in various areas. To begin, try looking for subreddits related to your city or area.
After you've identified a suitable subreddit, you may post some information about yourself and what you're searching for in a roommate. Provide information such as your budget, intended move-in date, and any special requirements you may have
Available platforms: Web, Iphone, Android
These apps will help you get the best roommate for your living circumstances. While speaking with potential roommates, like with any online site, take care and use your best judgment.
Discover Furnished Rooms for Rent Across Key Cities with June Homes
Finding the right accommodation in major cities like NYC, Chicago, DC, or Boston can be a daunting task, especially if you're in search of a harmonious roommate situation. Whether you're a student, professional, or just passing through, June Homes is here to make your housing quest smoother. Our platform showcases a vast array of rooms and apartments for rent, tailored to meet the diverse needs of urban dwellers.