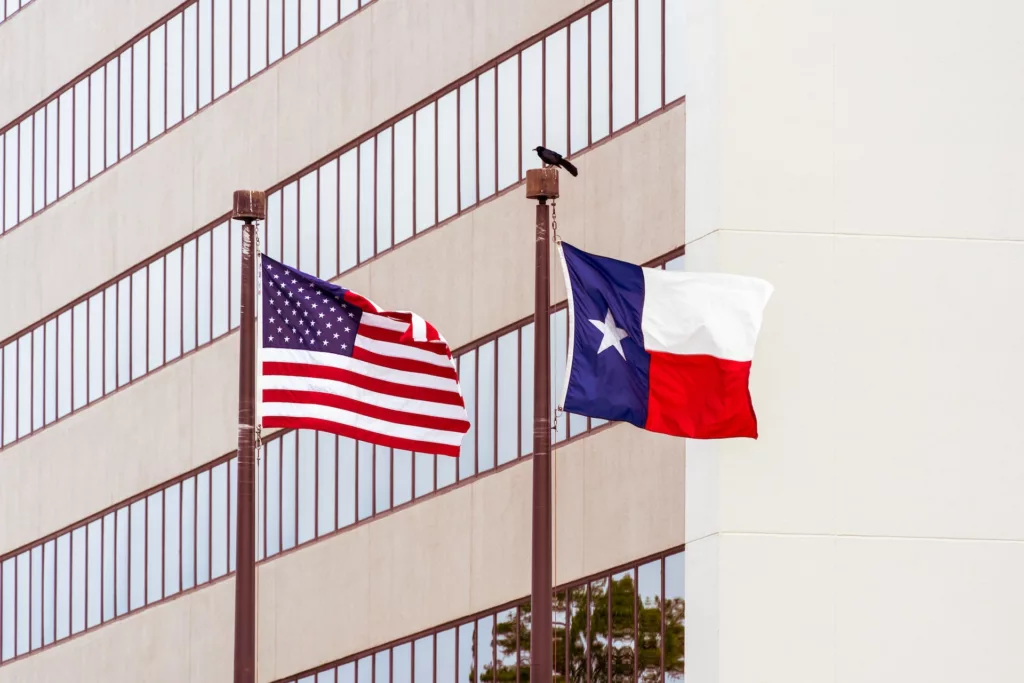 Welcome to the vibrant and delicious world of Austin's farmers markets! In this comprehensive Austin Farmers Market Guide, we'll take you on an exciting journey through this Texan city's bountiful and diverse culinary landscape.
Austin's reputation as a cultural hotspot extends beyond its music and arts scene. The city's farmers market culture is thriving, offering an abundance of fresh, locally grown produce, supporting local farmers, and fostering a sense of community.
In this article, we'll explore the numerous benefits of shopping at farmers markets, highlight the significance of supporting local agriculture, and provide a detailed guide to the must-visit markets in Austin.
Whether you're a seasoned farmers market enthusiast or someone curious about exploring the local food scene, this guide will equip you with the knowledge and inspiration to navigate the markets with confidence. So, get ready to immerse yourself in the flavors, colors, and stories that make Austin's farmers markets a culinary haven.

Benefits of shopping at the farmers market
As you step into Austin's farmers markets, you'll discover a world of benefits that set them apart. The freshness of the produce is unparalleled, grown locally and bursting with flavor. When you shop here, you support the local economy. Not to mention that you can forge connections with the hardworking farmers behind your food. The seasonal bounty adds excitement with ever-changing offerings that reflect the best of each season. Engaging with farmers and artisans offers insights and inspiration for creative cooking.
These markets are not just about produce. They showcase a diverse range of artisanal food products, from freshly baked goods to homemade preserves and ethically sourced meats. In the following sections, we'll explore standout farmers markets and provide essential details. Furthermore, we'll also offer tips to maximize your market experience. Get ready for a flavorful journey through Austin!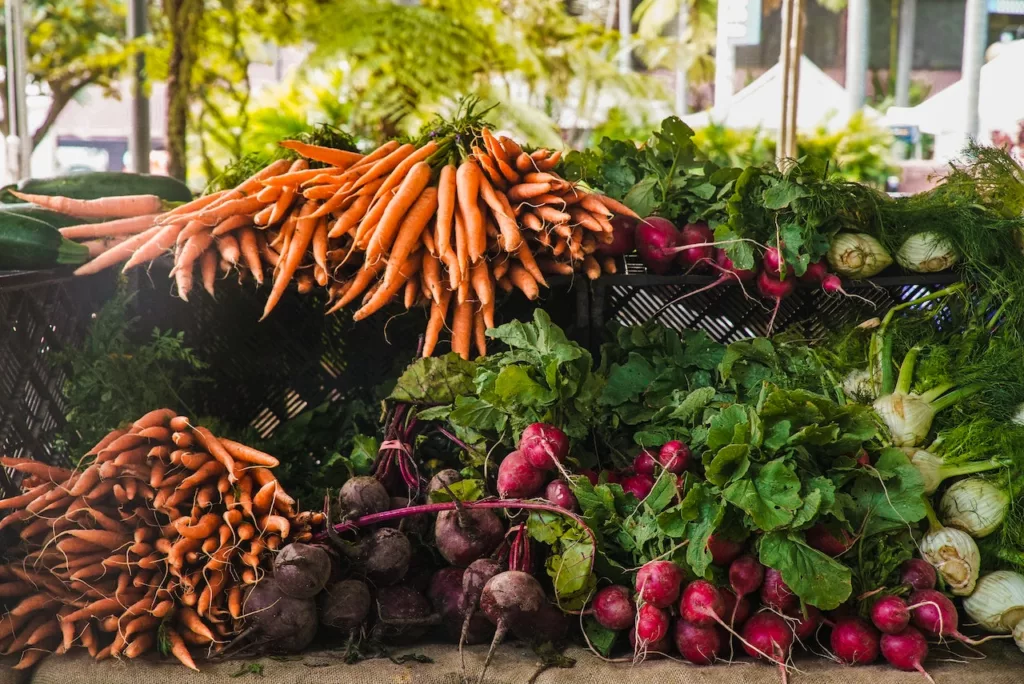 Austin Farmers Market Scene
Stepping into Austin's farmers markets unveils a world of unique benefits:
The produce found here is unmatched in freshness, as it's locally grown and full of flavor.
Shopping at these markets supports the local economy.
Opportunities are present to build connections with the hardworking farmers who produce the food.
The markets feature a seasonal bounty, providing ever-changing offerings that highlight the best produce of each season.
Interaction with farmers and artisans can offer insights and inspire creative cooking.
The farmers market scene in Austin is known for its abundance of high-quality, seasonal produce. There is also an impressive array of artisanal products, including homemade bread, cheeses, and ethically raised meats. With a strong emphasis on supporting local farmers, sustainability, and community engagement, Austin's farmers markets are more than just places to shop for groceries. They are vibrant hubs where locals and visitors come together to celebrate the flavors and stories behind the food they love.
Exploring Austin's Farmers Markets
Austin, Texas, boasts a vibrant and thriving farmers market scene that caters to all tastes and preferences. One of the standout farmers markets is the SFC Farmers' Market at Republic Square. Located in the heart of downtown, this market offers a bustling atmosphere filled with various vendors showcasing their finest goods. From organic fruits and vegetables to locally sourced meats, artisanal cheeses, and handcrafted products, the SFC Farmers' Market at Republic Square truly captures the essence of Austin's culinary diversity.
The Texas Farmers' Market at Lakeline is another must-visit spot known for its commitment to supporting local farmers and producers. Here, you'll find an impressive selection of seasonal fruits, vegetables, honey, and much more. Lastly, Sunset Valley's Sustainable Food Center Farmers' Market provides a charming and intimate setting to explore local offerings and connect with farmers and artisans.
Tips for Navigating
Arrive early at Austin's farmers markets for the best selection of fresh produce and artisanal goods.
Bring cash for transactions, as many vendors might not accept credit cards.
Don't forget your reusable bags to minimize waste and promote eco-friendliness.
Engage with vendors by striking up conversations, asking about their products, and learning about their farming practices.
Sample new foods to expand your palate with unique flavors and ingredients.
Embrace the seasonal nature of farmers' markets and be open to discovering new products.
Experiment with recipes that showcase each season's abundance.
By following these tips, you can navigate Austin's farmers markets like a pro and fully immerse yourself in the vibrant local food scene.
Supporting local farmers markets
Supporting local farmers and the community is at the heart of Austin farmers market culture. By shopping at these markets, you gain access to fresh, flavorful produce and contribute to the livelihoods of local farmers and artisans.
In a city that prides itself on its community spirit, buying directly from these dedicated individuals helps sustain its businesses and ensures the continued availability of locally grown, sustainable food. Whether you're a longtime Austinite or recently moved to the area, shopping at farmers markets offers an opportunity to become an active participant in the local food system and support the community you now call home.
So when you are, for example, settling into your new life in Austin after a long-distance move from the DFW area, don't forget to support local farmers and artisans at these markets.
Also, If you need assistance with your move, hire pro movers so that a helpful team can jump in, allowing you to focus on immersing yourself in the local farmers market scene and all the goodness it has to offer.
In conclusion
In conclusion, Austin's farmers markets offer a vibrant and enriching shopping experience. Supporting local farmers and fostering community connections, these markets showcase the flavors and stories behind the food we love. Whether you're a seasoned market-goer or a curious food enthusiast, let the Austin Farmers Market Guide be your companion.
Explore the bountiful offerings, embrace seasonal delights, and savor the unique culinary treasures of Austin. Join us on a flavorful journey through Austin's farmers markets and experience the city's vibrant local food scene. And who knows, you might decide to move to Austin permanently after all of this!
More from the June Blog